Temporary Commercial Truck Insurance
Are you a commercial truck driver who is looking to buy your own truck? To fit perfectly into the commercial truck industry, you'll need to take up an insurance cover for your newly-bought truck. As you ponder on the ideal permanent policy to take up, you will need temporary commercial truck insurance coverage. At RateMyTruckInsurance.com, we have the best short-term insurance offers for all truck owners. We understand that commercial trucks are prone to various risks and a majority of them leads to vast losses.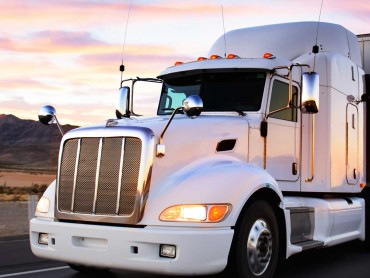 We also understand that it's hard to find the right permanent insurance cover for your new truck. For this reason, we provide you with a temporary insurance reprieve until you apply for the long-term policy. If compared to most insurance policies for commercial trucks, the short-term insurance is cheaper and convenient for all truck operators. This is with respect to the charges and the savings that you make in case a risk occurs. Remember, we are liable for the expenses provided that they are in compliance with the policy stipulations.
What is a Temporary Truck Insurance Policy?
We define temporary truck insurance as a short-term auto insurance policy that is issued to new truck owners and truck operators to cover them from risks and damages occurring during a specified short period. The policy usually runs for a period of 30 days. It stipulates that you can't get involved in any commercial aspects since you are subjected to a dispatch order. Typically, this means that you have to wait for the permanent insurance before you commercialize your freight.
What are the Benefits of the Short-term Policy?
Purchasing a temporary truck policy provides you with a credible commercial cover which allows you to transport a power unit on the roads legally. You do it in compliance with the drive-away regulations. This policy allows you to liberally enjoy stripping services, repairs, lettering, post-market applications, and any other advantage that commercial truck policyholders enjoy. The short-term policy is a great step in establishing a permanent truck insurance cover.
The beauty of our cover is that it is universally accepted. Therefore, you can drive your commercial truck freely within the specified period. It's always a problem to get a newly purchased truck on the roads prior to procuring a permanent insurance cover. This is where our temporary commercial truck insurance comes in. The policy offers you a temporary solution in as far as truck insurance covers are concerned.
Win-Win Situation
When you buy our short-term insurance for your truck, you achieve a piece of mind when driving. You get to move about on the roads with the knowledge that you are extensively protected against the temporary damages. With this policy, you can drive your truck home, remodel it, and find a recruiter. The only limitation is that you cannot participate in commercial freight business until you apply for the permanent policy. The policy covers you against a number of damages such as accidental collisions, injuries, property damages, and hospitalizations costs. Whether you have a front loader, a box truck or a pickup, you can have the vehicle covered with our short-term insurance provision.
Bottom-line
If you want to apply for the temporary commercial truck insurance cover, you should consider RateMyTruckInsurance.com. We have the most flexible package to cover you in the short period while you await your application for the permanent policy to follow through. We also provide you with informed insurance agents who will guide you through the application and procurement process. In the end, you get the policy that matches your commercial needs.