Generally, entities that use vehicles to do business are required to have auto insurance by law. An overwhelming majority of individuals opt for the threshold of coverage specified by state and federal law. But the minimum level of coverage may not offer enough financial protection. This especially becomes prominent when one takes into account that truck insurance coverage only covers injuries and property damage suffered by third parties.
The primary liability coverage required by federal and state laws is usually subject to a number of limitations. This is why there are special policies which offer full protection from claims arising from certain scenarios. In most of these situations, the basic insurance cover wouldn't be applicable.
Non-Trucking Liability Coverage
Also known as contingent liability, non-trucking liability coverage kicks in when the truck is used for non-business purposes. For instance, you could use your truck on your days off for things like picking up groceries, visiting friends and family or going to the movies. Non-trucking liability safeguards the owner-operator from any liability claim arising from an accident when the truck is used for other purposes besides business, whether or not there's a trailer attached.
Some of the items covered under non-trucking liability include medical and other expenses associated with injuries to third parties or damage to property. It also protects the motor carrier when a round-the-clock lease driver isn't under dispatch. It must however be noted that this coverage only modifies the liability section of one's basic policy.
Exceptions and Restrictions of Truck Insurance Coverage
Non-trucking liability insurance doesn't provide coverage for business use or when one is hauling any kind of cargo. Contents of the trailer aren't also covered. In such cases, one would require basic liability and general freight coverage. If the vehicle is a tow or dump truck, then special insurance tailored specifically for the function will be required.
You need to be aware of a few specific scenarios that wouldn't be covered by non-trucking liability. These include: driving to and from the terminal, maintenance and service trips, travelling during layovers, washing the truck as well as fueling up. All these activities are categorized under business purposes, and are thus covered under the motor carrier's basic liability insurance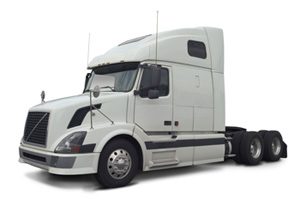 .
Bobtail Insurance
When one uses their truck without the trailer attached, it is commonly referred to as 'bobtailing'. Bobtail insurance is therefore a commercial vehicle policy that covers a truck without an attached trailer while in transit. This applies whether the truck is being used both for personal and business purposes. Under bobtail insurance, property damage and injuries resulting from an accident that occurs when the trailer is detached from the truck are covered. This type of coverage would highly suit those who are required or prefer to have insurance coverage for when their truck is used without a trailer.
The most common scenario where bobtail insurance would be applicable is when an owner/operator gets involved in an accident on their way home after using the vehicle with no trailer. Unlike non-trucking insurance, bobtail liability covers damages even when the driver is not under dispatch. The pertinent point here is whether or not the truck was pulling a trailer when the accident occurred.
In practice, bobtail insurance covers a broader spectrum of risks than other kinds of liability insurance. It therefore tends to be more expensive. But the extensive coverage goes to limit the carrier's own exposure. At times, the motor carriers contract will imply the requirement for liability coverage as either non-trucking or bobtail liability. Additionally, the wording used could stipulate the requirement for different degrees or types of coverage. It's therefore important for an owner/operator to ask the carrier to specify what coverage they require.
Are Bobtail and Non-trucking Liability Any Different?
Bobtail insurance and non-trucking liability are often confused with each other due to the similarities they share. While primary coverage is mandatory for all trucks, these additional policies can offer coverage for a number of scenarios that fall between the cracks. It would therefore help to know how you'll be using your truck to determine how many types of coverage you will need. After all, the last thing anyone wants is to have an exposed Achilles heel that could ruin their business.
Trucking Physical Damage Coverage
Physical damage is generally used to refer to the various policies that specifically cover the vehicle. Such include collision coverage, full comprehensive coverage or other risk-specific policies like fire and theft. This type of cover would be ideal for those who want to fully protect their asset and people who have loans on their equipment. While it is mostly optional for vehicles that are fully paid for, physical damage will usually be required for leases.
While physical damage coverage is usually optional, it's a crucial element of a commercial insurance policy. This is especially vital for owner-operators driving on a lease to motor carriers who offer primary liability. Having a robust policy that includes physical damage coverage goes towards ensuring you sufficiently protect your vehicles. You'll be compensated for damage resulting from collision, theft, overturn or natural calamities. And this coverage isn't limited by any radius constraints.
It must be kept in mind that each coverage type in the physical damage category requires the payment of deductibles before any claim is settled. The deductible is basically the policy holder's out-of-pocket contribution towards the claim. Generally, choosing a higher deductible goes to lowering the premium. You'll however need to consider whether you'll afford the cost in the event of an accident.
Most insurers who cover commercial vehicles will offer all these policies. You could therefore get in touch with an insurance adviser for consultation on your specific requirements based on your contracts and vehicles. This way, you'll be able to get the best insurance cover at affordable rates.
Because insurance is currently one of the largest annual expenses for truckers, it needs to be revisited regularly to ensure all needs are sufficiently met. There are many different kinds of liability covers, each of which provides a varying level of protection. As an owner-operator, it would help to consult your agreement with your carrier to know what coverage you're required to have.